Living in North Florida, we're no strangers to smothering heat and humidity, and our climate is a real testing ground for air conditioners. Choosing the right air conditioning unit is one of the most important decisions homeowners can make. Our goal is to find an efficient, reliable system of the proper size and capacity for our home that requires minimal repairs over its lifespan. Read on to learn what to look for when choosing the best AC unit for your home.
What to Consider When Choosing an Air Conditioning Unit
When selecting an air conditioning unit for your home, there are several factors to consider, including the following.
Your Home's Condition
Bigger is not always better. Many homeowners make the false assumption that if they buy a massive air conditioning unit — regardless of their home's square footage — it will effectively keep their home cooler. Although it seems that simply having a bigger air conditioning unit is best, an oversized or undersized unit creates several issues.
There are other important variables to consider besides square footage. Therefore, it's best to have a professional home energy audit completed to account for the following.
Local climate
Existing ductwork quality
Insulation quality and window condition
Home floorplan and construction materials
Sun exposure
Occupants living in the home
These energy audits are integral to tailoring an AC system to your home. Keep in mind if you're replacing a unit, you don't necessarily want to replace it with the same size system. It's best not to assume that a proper size unit was installed the first time.
Central AC vs. a Ductless Mini-Split Air Conditioning Unit
These factors will also help you determine if you should choose a central system or go with a ductless mini-split. Central HVAC systems are just as they sound with a centralized outdoor unit (or 2 units if the home is 2-story) and an indoor component called an air handler. The air handler is usually located in the garage or utility room. Central units also have ductwork usually run through the attic that distributes cool or warm air throughout the home via the air handler.
Ductless mini-splits, on the other hand, are not centralized. Instead of supplying air throughout the entire property like centralized systems, they are individual units that cool and heat specific rooms or areas of the home.
There are pros and cons to each system type. Central HVAC systems generally make a home's interior more appealing because the air supply vents are less noticeable. However, mini-splits may be a better option for homes that don't have existing ductwork, have limited space, or had a recent addition.
Mini-split installation is also simpler and less invasive because it's ductless, creates cost and energy savings, and gives a home greater curb appeal because the outdoor unit is much smaller than a central system.
Brand
Like any product or system, many different companies manufacture air conditioning units. Although we service multiple brands of HVAC units, we exclusively install Trane air conditioners, mini-splits, furnaces, and heat pumps. Trane produces industry-leading HVAC systems that are reliable and resilient in the Gainesville, FL climate.
These systems come with various thermostats, including smart thermostats, so you can efficiently cool and heat your home. These thermostats provide users with filter cleaning and replacement notifications along with system errors or warnings. Choosing the best brand is important to stay comfortable all year long.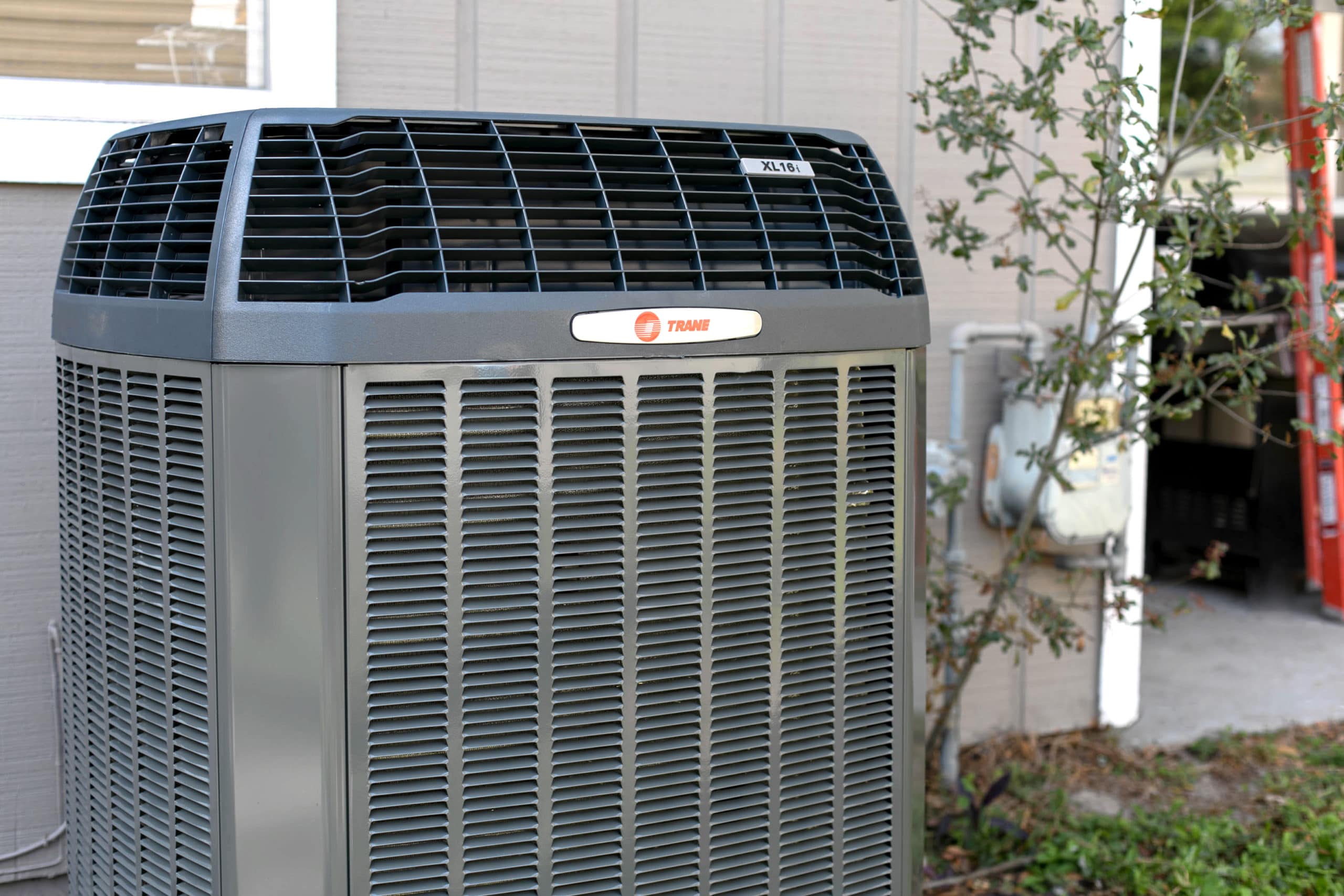 Budget
Upgrading or installing a new HVAC system is a major homeowner decision. Therefore, determining your budget is an important factor in deciding what type of system to have installed. Some homeowners may not be able to make a large purchase right away. In those situations, it may be more cost-effective to repair an existing system until their budget allows them to install a new system.
Another option is financing for those who qualify. Financing a system helps offset the upfront costs of installing a new system and allows homeowners to spread the cost out over monthly installments. Regardless, choosing a reliable system like a Trane is ideal because, like most things in life, we get what we pay for.
Contact Gator Air & Energy for AC Installation
At Gator Air & Energy, we help the residents of Gainesville and surrounding communities keep their homes cool. We install air conditioning and heating systems in Lake City, High Springs, Alachua, and Melrose. Our experts help you choose the optimal HVAC system by assessing your home and performing an audit. During our installation process, you can expect punctual service, clear communication, expert technicians, and friendly faces. Ready to schedule your AC installation for your home? Call us today at (352) 389-4396 or fill out our online contact form to get a quote!